Pneumatic fittings that connect together
We create solutions that allow you to combine even the most complex systems into a coherent, functional whole. Our pneumatic connectors ensure the safety of brake and air suspension systems all over the world - thanks to MB Pneumatyka products they function flawlessly.

We get to know your needs
Pneumatic braking systems are complex systems that require an insightful, technical eye. In order to provide solutions tailored to the expectations set before us, we carefully analyze the situation and examine the needs of our clients, paying attention to every detail.
We adjust the product to your needs
We will design and create an optimized pneumatic system that gives your fleet an advantage in the market. Thanks to our connectors, the braking and suspension systems in your vehicle will be lighter, easier to install and more economical in operating costs. Together with the final product, we will provide technical documentation and share our specialist knowledge.
We provide a transparent delivery model
We select the optimal delivery method, so that each product reaches you at the right time, packed and labeled in accordance with your expectations. We provide free software in the Kanban system that allows you to easily manage your warehouse.
We help to implement the solution
We are with you throughout the process of implementing our solutions. We guarantee professional, specialist assistance in the installation of pneumatic systems and we will train your employees in their assembly.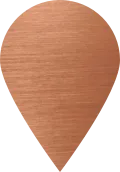 We support you on your further journey!
Our cooperation does not end with handing over the final product. We constantly support our clients, providing them with innovative technical solutions, enabling further cost optimization and maintaining an advantage on the market.
Connectors made for your vehicle
Even a single pneumatic connector can be decisive for the quality of the braking and suspension systems. Their proper matching is the key to optimizing the entire system. With the help of MB Pneumatyka, you will choose a pneumatic connector perfectly suited to your vehicles.